1 – Open a set of dicom images.
2 – Click the "Tools" menu and select the tool "Sub-volume extractor.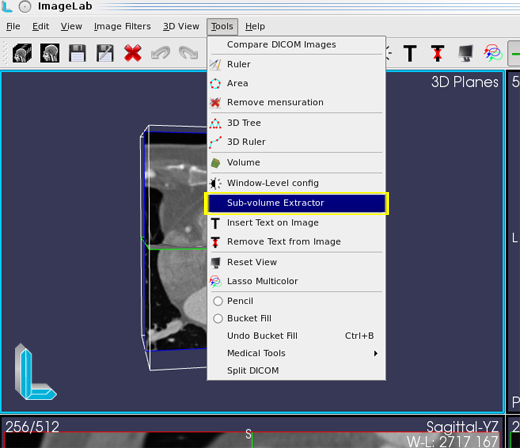 3 – Through the interface change the size of the cube until it is of adequate size.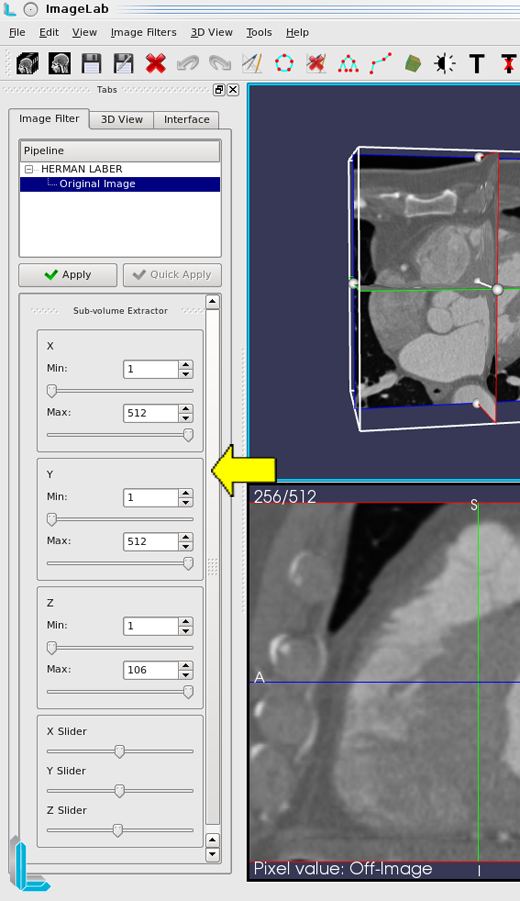 4 – This scaling operation may be performed differently, however, must be released before the interaction with the cube for that, click the right mouse button on the 3D image and select "Move-On-Slice. " Now click on the balls of the cube and drag them to resize. The ball in the center of the cube, performs the movement of transfer.
5 – Click the "Apply" to render the filter.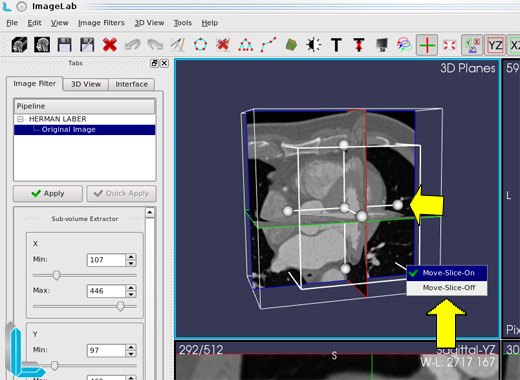 6 – To save the final image, click on "File" menu and select "Save as ".
7 – Select the desired directory and click "Choose. "