1 – Click the File menu;
2 – Click Open DICOMDIR;
3 – A window opens, select the directory containing the file DICOMDIR to be loaded and click Open;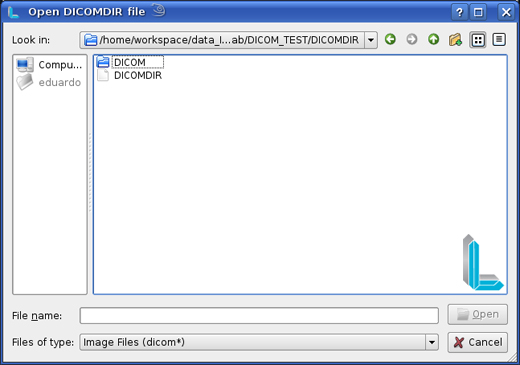 4 – The file will be read and a list containing the DICOM sets (tests) will be displayed by him referred.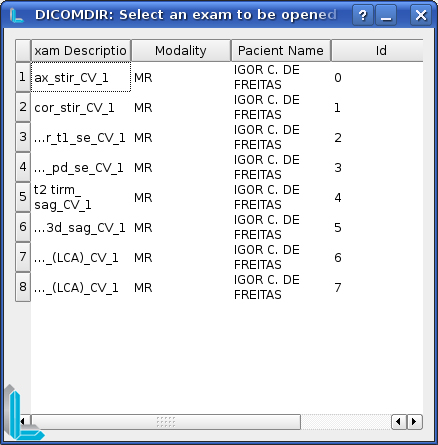 5 – To select one of the tests just click on it, it will be loaded. The list of tests will only be closed when the user clicks the close button.

6 – To reopen the list of exams you must click File and select View image DICOMDIR current list.